Everyone does it. (No, not THAT, you pervert). I'm of course talking about "steal with pride" and and avoiding to invent the wheel every time you get caught in writer's block.  Whether you're already an awesome communications professional or just a fellow language nerd trying to spark your creative juices and writing flow – here's six  newsletters on copywriting that you should add to your subscription list!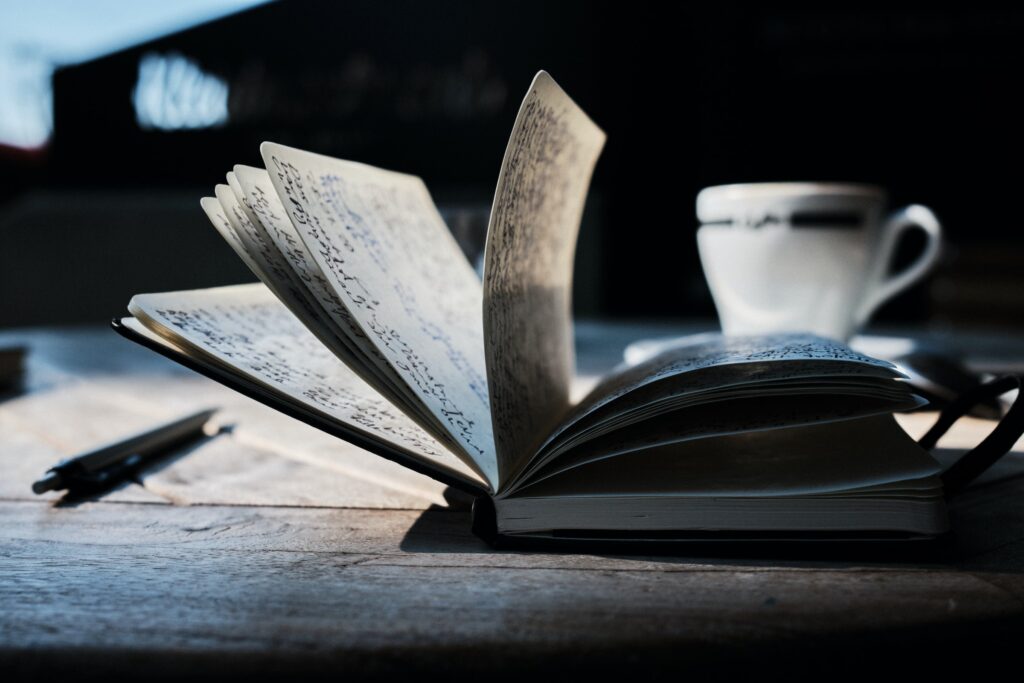 Pro tip from yours truly before we get started: if you're using Gmail – mark up all of your copy newsletters with a suitable label. Mine are simply marked up immediately with "Copy & writing" and let me tell you – do this and you'll never need to search for that "good tip I read last week in some newsletter" again.
(And in case you wonder: no, this update has got nothing to do with Google, apart from the fact that I just LOVE Gmail's organizing features with all of my Virgo heart, thus can't promote it enough! That's all).
Ok. Enough with the chatting now.
Ready for some proper newsletter tips? Here we go!
Gill Andrews
Action-oriented, direct, competent and sarcastic – what's not to love about Gill Andrews? Ironically, I can no longer remember exactly when and where I came across this German powerhouse, but her newsletters certainly does the trick for me and I dare say you'll also want to get up and get your professional shit together once you start receiving them. Subscribe for valuable tips and tricks on reviewing and improving your website as well as on writing better web copy!
Copyblogger
Ah well, a blog called Copyblogger on writing better copy, what a no brainer! Right? Maybe.
However, ain't nothing wrong with an occasional no brainer every now and then as long as it does what it should. And that's exactly what these Copyblogger newsletter updates does for you, as they provide smart and snappy tips on writing copy, grammar and various language related topics + also some deeper insights every now and then.
Yes, you've probably heard of lots of the tips plenty of times before but some things can't just be repeated enough. Subscribe and you'll see it for yourself.
Exclusive tip for Swedish writers: Språkkonsulterna
Unfortunately, this newsletter is only available in Swedish but for those of you who live and work in Sweden – it's a must read!
What's so unique about this newsletter then? Well, perhaps it's just the pure beauty and simplicity of daring to pick one subject and stick with it. No trying to squeeze in 50 sub topics on marketing, growth hacking or cheap PR tricks here, just pure semantics and grammar porn! Whether you're fully focused on mastering the beautiful Swedish language to perfection or just want to step up your game: "Språkbrevet" is the newsletter for you.
Kate Toon
Sydney based Kate Toon is an experienced SEO copywriter/SEO consultant. I came across Kate for a while ago and since then, I've come to highly appreciate her witty and informative newsletter updates. Thus, highly recommended reading! While you're still in the mood, please also take a couple of minutes to read this excellent post on that never ending discussion on how long and how often you should update your blog…
Mike Long – Mike's Weekly Writing Tips
Let's talk about Mike, baby! Seriously though, you need to add Mike's newsletter to your subscription list. Do it now. I love these weekly updates – always insightful, sharp, yet eloquently put together with heart and soul. Yup, we could all need some more of Mike Long's writing in our lives.
Mattias Åkerberg – Please Copy Me
I once worked with a colleague who had some (according to me) weird ideas about how to handle relations and the competition out there. Sure, I offer my writing services as well (as you probably know by now if you've read my blog for some time!), however, I've always liked to apply a "dare to be compared" perspective on my working life.
By that I mean that I think that instead of going for backstabbing or trying to just promote oneself, good things happen when you're also able to see the greatness in your fellow industry colleagues! Gothenburg based copywriter Mattias Åkerberg is definitely one of those great industry colleagues that inspires me.  We've never met, but I have a deep admiration for his writing and how he's built his own platform. Good news as well: shortly, he'll also start his own newsletter (in English) on UX writing. Don't miss out on any updates – visit him and sign up!
/Malin